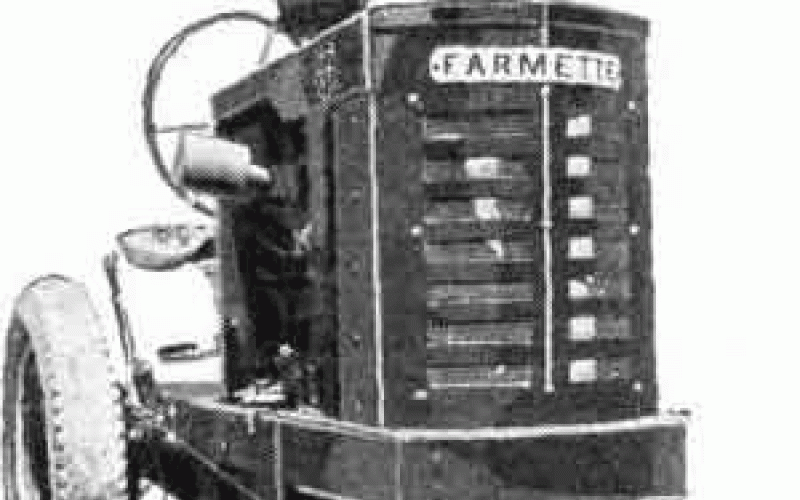 These plans are to build a small farm tractor suitable for odd jobs from old 1930's car parts.
To make the construction simpler for those that didn't have a welder, the frame rails are constructed from oak posts with much of the rest of the construction building from that base. Nuts and bolts secure the pieces, rather than welding a metal frame.
This tractor isn't intended as a cultivator, but its 7 hp air-cooled motor and 4 speed Chevy truck transmission would go between 1 and 20 mph. This machine is a hauler, mower, thrasher, etc.