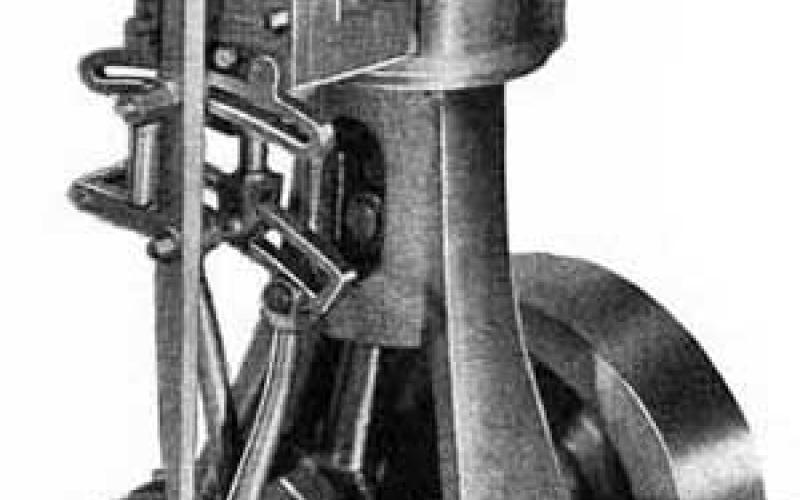 Although it is not a scale reproduction of any particular engine, it has the same general appearance and eye-taking appeal of the picturesque old-timers so hard at work about the turn of the century.
The model is equipped with the linkmotion reverse gear perfected by George Stevenson for his famous locomotive, The Rocket, in the 1830s. This valve action, which also provides a variable steam cutoff, has played a historic role in steam-power development.
The engine is a double-acting noncondensing one that exhausts directly into the air with the familiar puff-pup of a donkey engine or steam shovel.
With its 1 3/4" cylinder bore and 1" piston stroke, and with 75 or 80 Ib. of steam in its boiler, the little engine will turn over at 1,500 r.p.m. Actual power will depend much on the boiler used and on the workmanship in the engine itself.
The design is for heavy duty, however, with main bearings and other working parts larger than scale, and the engine will stand up well under hard, continuous runs at full working load, developing enough power to drive a quite large model boat, a small dynamo, an air fan, or other light equipment of Fractional-horsepower rating.