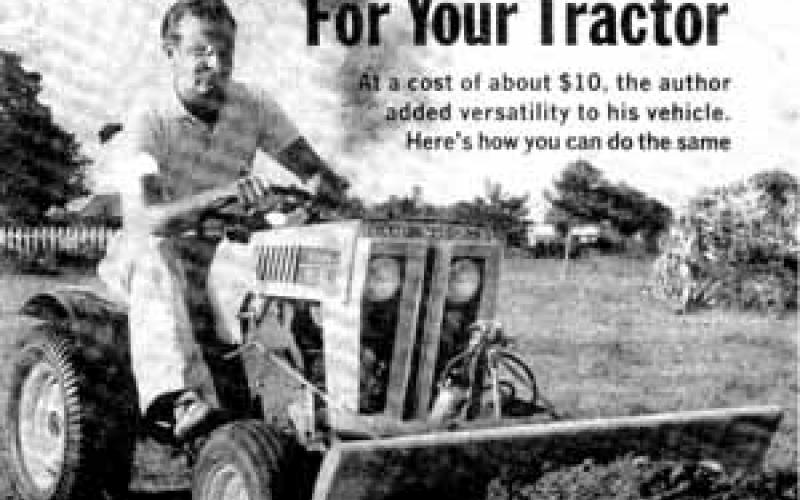 If you have a garden tractor, why not convert it to have a lift? You'll have a mini-bulldozer! A hydraulic lift attachment for your garden tractor is just what you need.
Lifting a heavy bulldozer blade manually is for the birds even when it's only a fairly small one on a garden tractor. Pulling a lever to raise and lower the blade can make you arm weary after only a few hours of grading or snow pushing.
That's why this plan's author decided to do it the easy way and add a hydraulic lift so a mere push of a button would lift and lower the blade. Says the author, " Now I feel like a big-time heavy-equipment operator!"
The power unit a is hydraulic system from the convertible top of a car. Bought from a junkyard, you can make this system cheaply.