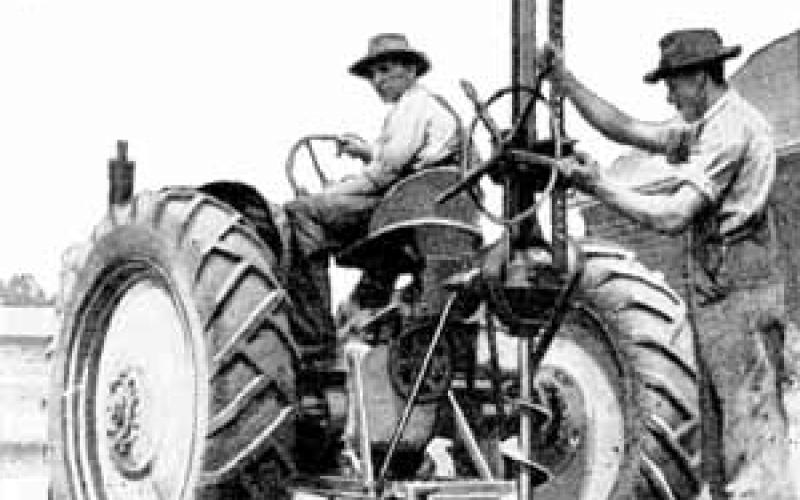 Post hole auger attachment for your tractor is needed. Build this.
Assembled from junk parts, this post-hole auger makes easy work of a tiresome job.
Driven from the tractor power takeoff through a V-belt, this post-hole auger has the advantage of an easily controlled hand feed which makes it possible to dig holesin fence rows where roots, stones and other obstructions sometimes cause delay and breakage.
The necessary angle drive is made by adapting an old Dodge differential, but any of the older automobile differentials having square holes for the axles can be used. Of course, complete dimensions cannot be given in the detail drawing, nor can the arrangement be followed closely when mounting the auger on the various makes of tractors. Hence the details shown are only suggestions on how to make the assembly of the various parts.