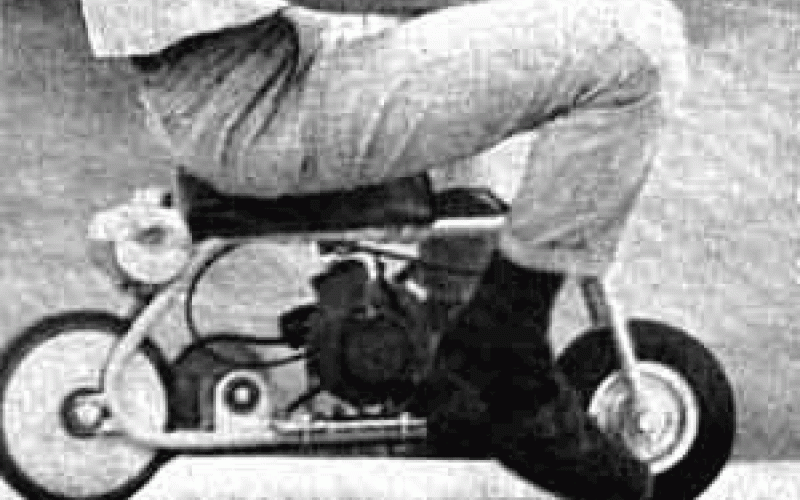 Pocket bikes have recently become popular once again, appearing at auto stores and such. However, the pocket bike isn't a new invention — our free plans attest to that.
We've also put up more plans on our go kart and mini bike building website DIYGoKarts.com
These plans advertise that the pocket bike is small enoghh to fit in a school locker. That seems extreme, but the point is not lost on us — these things are tiny!
The plans call for a 3/4 hp engine, and say that it should go about 11 MPH, not bad for such a small package. At two feet in length, that speed is sure to feel like a lot faster. When you get to where you're going on this little racy bike, parking is no problem at all. A short piece of chain will lock up your wheels to just about anything.
Small machines are a great way to get your kids interested in tools and machinery. Give them a small engine repair book and put them in charge of repairs; soon they will learn the ins and outs of small motors.
But we're getting ahead of ourselves. First create that scooter with these easy to build free plans!