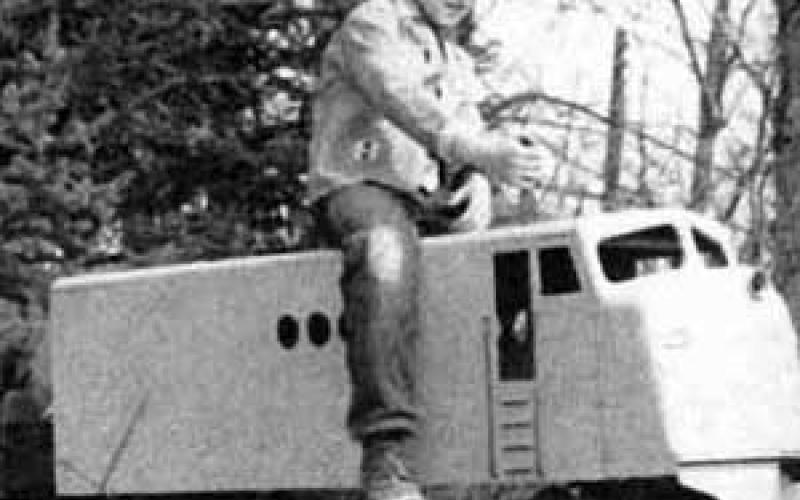 Kids LOVE trains! So do you! Build a miniature train and train track in the backyard!
Build the kids this backyard mini train and you'll share in the fun! Backyard railroading is a man-sized hobby for all the family. Once you handle the throttle of a midget engine and feel the thrust of drivers on rails, ordinary Lionel railroading becomes a spectator sport.
A passenger-carrying pike costs less than you may think. It can give you scope for as much or as little time and skill as you care to invest. Like its tinplate cousins, it can grow up along with the children from year to year.
You don't need a big lot. One type of track can be laid in a circle as small as 12' across. Interesting layouts can be put on a city lot.
Here's what it takes: A reasonably levcl space, preferably at least 30' by 40'. As much cash as a modest electric line would cost. Ordinary garden and hand tools. One or more children so that you can claim that you're doing it for them.