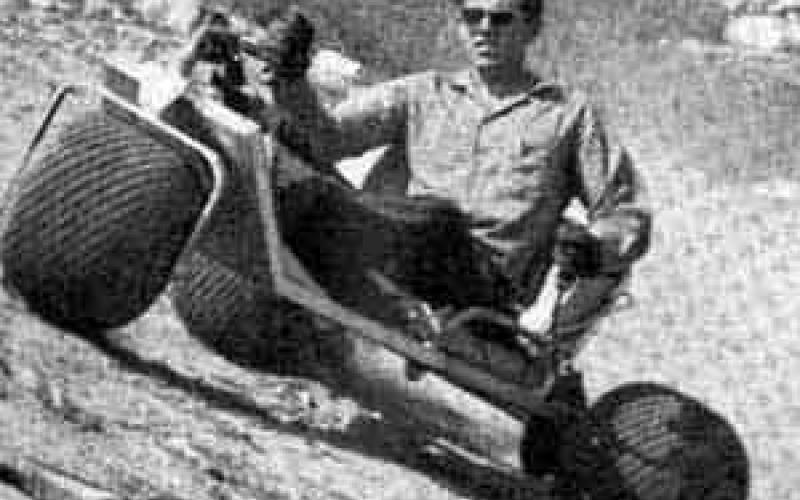 A road go kart is a lot of fun, but this project takes the fun off-road.
We have two different plans, but both are essentially the same. They're both linked at the bottom.
A simple design, the ATV uses a tiller-type steering system instead of a wheel. The gas is controlled by a hand operated throttle. The tires are the secret to it's off-road go kart ability — they measure 12 inches across and 16 inches in diameter.
The three wheeled go kart is great for sand, dirt, mud, rocks, etc. Because of the three wheeled design, the cart will find "level" on any surface, meaning that it will keep all three wheels on the ground at all time for maximum traction. That is, unless you take it off some sweet jumps.
Pull on the lever for brakes, and twist the motorcyle-like throttle to give it the gas. They suggest a 4-7 HP motor for the project.
For this back-country driving machine, a live axle is a must. And since turns will be made on a soft surface, it is not a problem that both wheels turn at the same rate, since they can slip as needed.