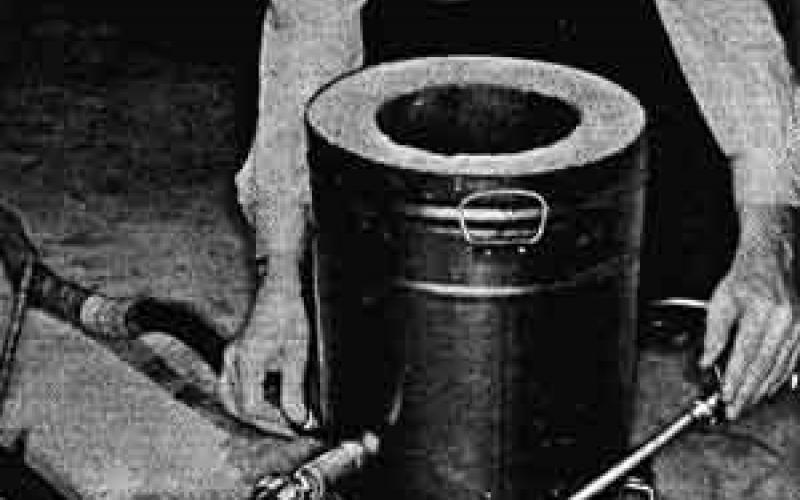 With this small furnace you can melt down aluminum, brass and copper; preheat small, thick pieces of iron and steel for brazing or forging; caseharden soft steel; make up alloys and bake vitreous enamels on metals.
You can use either liquid propane or your home's gas lines.
The plans include information on tongs, on safety procedures, and plans for a base to set the furnace on.