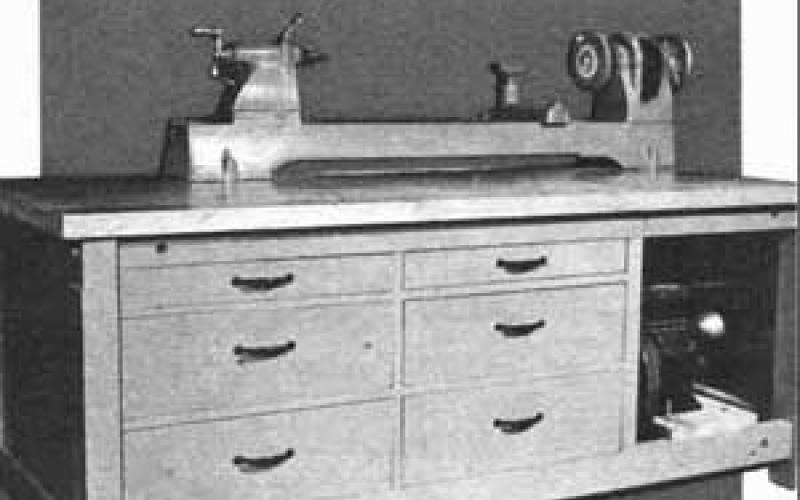 Organize your tools and keeps your lathe area clean!
This utility lathe bench not only supports your lathe with unequaled stability but also provides plenty of storage space for accessories and other tools under a bench top of generous yet convenient dimensions. As an added attraction, we have installed a built-in air compressor for spray painting, but this is optional. The six slide-through drawers are accessible from either side of the bench and their interiors are fitted with partitions, blocks, clamps, etc., for the orderly storage of tools and lathe accessories.
Lathe-turning tools can be stored in one of the shallow drawers to the right and within easy reach of the operator. These drawers will also house honing stones of various sizes and shapes, rulers, calipers, tool rests, lathe centers, face plates and most of those other small and frequently used lathe parts. The deep drawers accornmodate grinding wheels, buffing wheels, sanding disks and other larger jigs and attachments for the lathe.