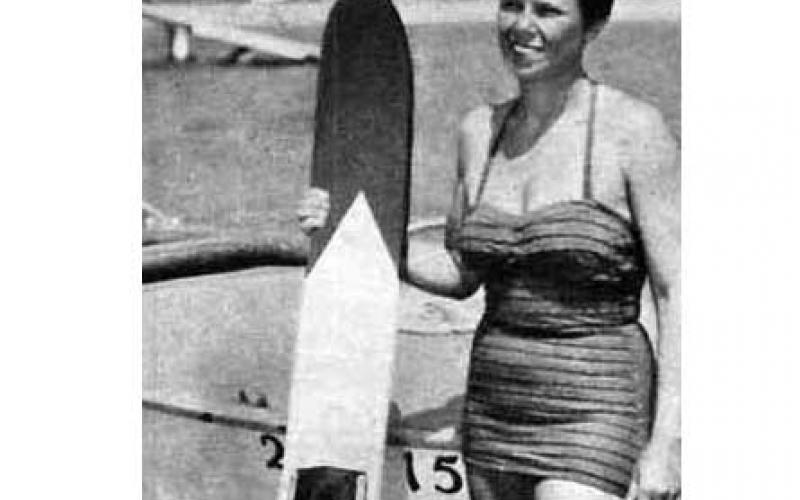 Wakeboarding? Lake Surfing? Pish-posh. Get old school and water ski. High speed fun!
And what would be more legit and fire than having your own hand made skis?
Make these water skis and you'll have a championship pair. For the lumber, select two pieces of clear spruce. Check to see that the grain does not run out on the surface to be bent and taper each end in a jointer. The tapered side will be the top side of the finished ski.
Now soak about 24 in.. of the forward end in water for at least 48 hours to relax the wood fibers; a week's soaking will do no harm. After that, boil it for an hour or more.