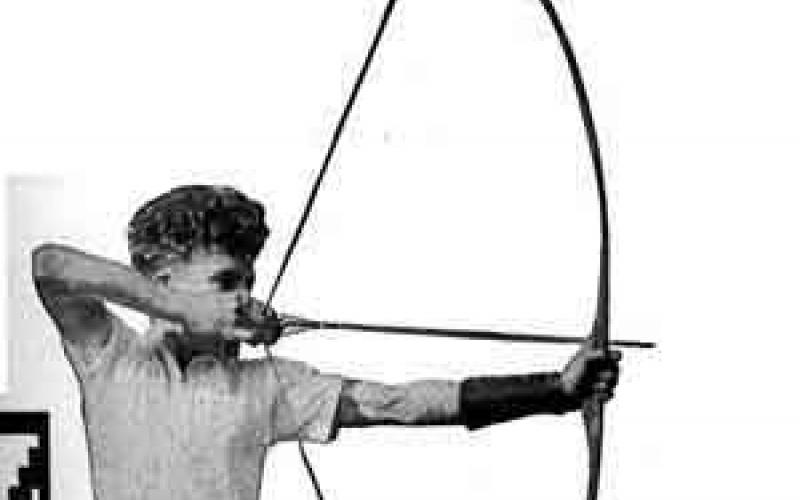 A wooden flat bow is a great beginner bow! Easy to draw, very traditional, and tons of fun.
When the white man provided the American Indian with a cheap trade musket in place of his native bow and arrow, he saved himself a good deal of grief, for had the red man developed his weapon along a logical path he might have arrived at an approximation of the bow we now know as the "semi- Indian," "flat," or "American" bow.
With such a bow he could have shot with accuracy at a hundred yards (about the extreme accurate range of the long rifle), and could have delivered arrows faster than any frontier scout could load his rifle. Any home workman, equipped with ordinary tools, can readily build the most modern and most efficient bow yet designed.
The best material for the amateur is the imported wood known as "lemonwood." It can be worked almost entirely by measurement, without much regard to the grain. California yew and Osage orange probably make a better bow, but not for the inexperienced builder. Lemonwood can be had from most dealers in archery supplies, either in the rough stave or cut to approximate outline.
The dimensions given are for a bow 5 ft. 8 in. long with a weight (the archer's term for the strength of a bow) of from 45 to 50 lb. at a draw of from 27 to 28 in. This combination is suitable for the average man. When new the bow will draw 5 lb. or more above these figures.