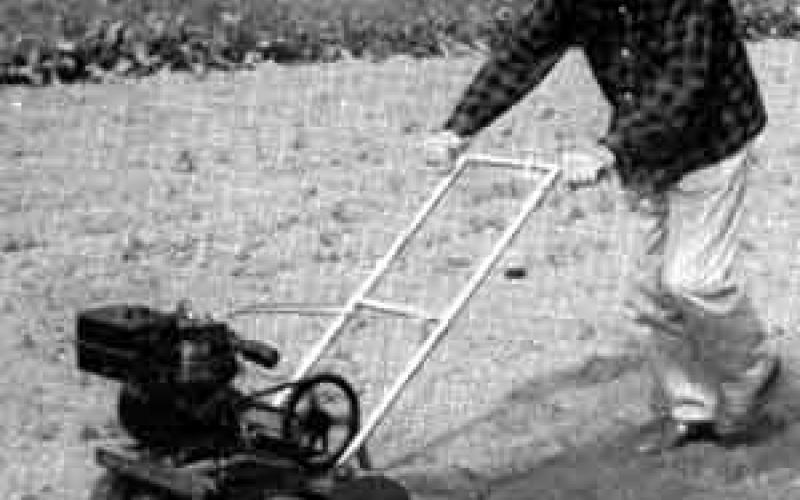 If you have a garden, you need to till. If you want a garden, you need to till. Build a roto-tiller!
Gas or electric powered garden tiller.
Most of the parts from this plan are pre-fabbed, therefore this is a more general project that is very easy. The motor used is a horizontal shaft 3 hp gas engine. Though they say you can use one from your lawn mower, that is probably assuming that the mower from that period also used a horizontal shaft.
If you find that you can use a vertical mount motor, please go ahead and email us.
Tilling your garden is an important pre-planting ritual. Tilling breaks up hard clumps, allows better air exchange for the plants, and mixes compost material into the soil. This is important to keep adding humus to your soil to keep it full of nutrients.
The file also has information about making a light-duty electric tiller from a smaller electric motor.