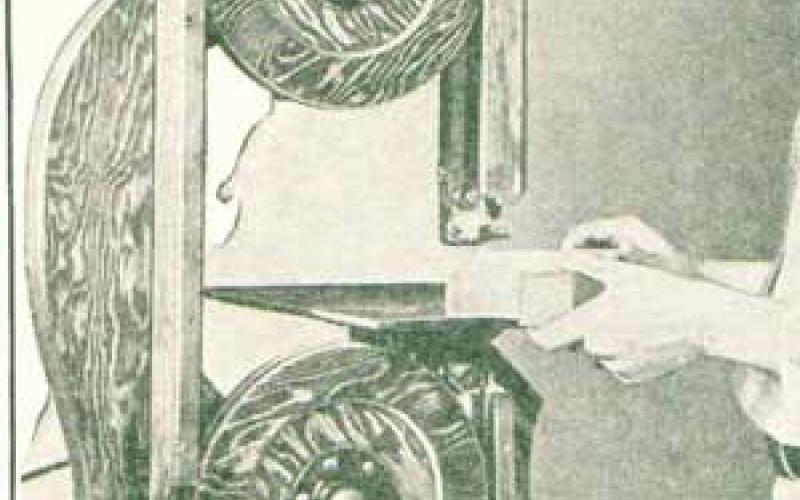 During WWII, Metal was at a premium. Enterprising home machinists turned to wood! Check out this homemade band saw, made largely from plywood.
This bandsaw has a 12 inch swing, a tilting table, and cuts 2 inch stock with ease and accuracy. If it is carefully constructed, so that both wheels are in perfect alignment, you will have no trouble with the saw blade running off.
The original cost in 1940 of building these plans was four dollars.
For the base and vertical frame piece, 1 1/8 yellow pine was used. The wheels are built up from four 12 inch plywood disks, which are glued together.